Sale Hosting Package
Affordable Web Hosting
Our custom made website hosting packages are the foremost solution for all of your professional internet needs. Aggressively priced below our competition's "basic" packages, all AllWebCo sale package websites feature pre-configured CGI scripts, mailing lists, daily statistics and much more. The best server space features you'll find, at any price, and no setup fees!



$17.95/month*


Gets "yourdomain.com" or "yourdomain.allwebco.com" with the following features:
(Domain name registration fees apply for new domains)


Disk Space and Bandwidth

The Limits of "Unlimited."

'

Sale Package includes:

8GB or 8000MB of disk space, and 400GB of bandwidth.

This is about

160 times more space than the average website uses

.

Why is this better than "Unlimited space?"

Because any company advertising "Unlimited space" isn't being honest with you and is counting on you not reading the fine print. They will most likely provide you with much less than what our packages include, by limiting you with their policies.

(Example: "Customers who use too much of the server's resources do not qualify for Unlimited space/bandwidth - we are the sole determiners of what qualifies as too much." and "All files uploaded must be linked to your web pages or they will be removed.")

Many companies have replaced their "unlimited" claim with claims of specific, outrageous amounts such as 150GB, but their policies still protect them from ever having to actually provide it. Don't fall for it!

Click

HERE

to read more about these and other deceptive business practices.


2000 POP Email Accounts
25 MySQL Databases
Unlimited FTP accounts
Unlimited Parked Domains - point multiple domain names to the same website.
Unlimited FTP access to your account - 24 hours a day.
Unlimited Subdomains - something.your-domain.com.
Unlimited Addon Domains - host multiple sites in one account.
Submission to major search engines.
Comprehensive Site Statistics
FREE Unlimited Email Aliases
FREE Email Forwarding - Each can be sent to a separate email.
FREE Dedicated IP Address - Most companies have an extra monthly charge for this.

Webmail: Web-based email - Use your browser to collect and send email from your domain, from anywhere in the world.
Unlimited Mailing Lists
Unlimited Auto-responders
Web Control Panel: Web Based Control Panel: Control just about every aspect of your website with the cPanel control panel! Easily setup lots of complicated and powerful scripts (such as a WordPress blog) with just a few mouse clicks (no experience required!). Even edit the text on your web pages without knowing anything about html (web page code). Just start the File Manager editor and it will let you just type right on your web page without having to know (or even view) all of the confusing code. Control your email accounts, autoresponders, forwarding, mailing lists, etc... Password protect parts (or all) of your site. View detailed information about your website visitors with many powerful statistics programs to choose from. All of this and much more, right at your fingertips, and all using nothing but the browser you're using right now to see this web page!


Site Statistics (AwStats/Webalizer/Analog): See how many visitors came to your site categorized by page, hits and transfer amounts, and access to raw log files.
Fast Connections: Fully redundant, and multihomed connections right on the backbone, for blazing speed!
Unlimited Tech Support 24/7
Exclusive: Wholesale discounts on professional search engine optimization services.
Control your own back-ups: Back-up your entire website (including databases) with just a few easy clicks.
We Support:

PHP
Perl
MySQL
Javascript
Flash
Python
phpMyAdmin

E-mail Features:

SPAM Assassin Protection
Anti-Virus Protection
Horde Webmail
Squirrelmail Webmail
RoundCube Webmail

E-Commerce Features:

OS Commerce Shopping Cart
Cube Cart Shopping Cart
Zen Cart Shopping Cart
Many More!

Easy Intall Scripts (Free software that's already included):

Blogs (WordPress/b2evelution/Nucleus)
Content Management Systems (Drupal/Joomla/Mambo/Nuke + others)
Message Boards (phpBB + others)
Photos (Gallery/Coppermine + others)
Polls and Survey Scripts
Wikis (TikiWiki + others)
Moodle
Support Tickets/Billing Software
Plus Many Others!!!

All of the features listed below are included
with our hosting packages at no extra charge.

Wordpress Blogging Software:
WordPress is a state-of-the-art publishing platform with a focus on aesthetics, web standards, and usability. WordPress is both free and priceless at the same time. More simply, WordPress is what you use when you want to work with your blogging software, not fight it.
SSL & Shared Certificate:
Secured Socket Layer - used for Secure forms for credit card payments, etc. No need to pay for your own year after year!
cgi-bin to run scripts
Password Protected Areas:
A must for any membership sites, or simply private access requirements. All done through a simple process in your control panel!
SSI
(Server Side Includes)
Softaculous Script Installer:
Easily install tons of free website apps with just a few easy clicks!
Free Website Templates:
Several great professional templates available free to all hosting clients!
Customizable Error Pages:
Make your standard error page look like the rest of your site & even redirect visitors to a good page (e.g. Home Page).
Error Logs:
Find out problem areas on your site...
No minimum contracts.
Convienient payment terms and methods.
Anonymous FTP

Customizable Cron jobs

Hotlink Protection
Prevent people from stealing your images/bandwidth.
Easily control your own CNAME, A Records, MX Records, etc.

Free Upgrades:
AllWebCo continuously upgrades it's services, providing extra webspace and features for our customers. When we upgrade our hosting packages (on average, once per year since 1997) we upgrade our current customer's packages without any charge to them. So as the Internet changes and improves, we make sure that you and your website are staying on top of things.

WE ALSO PROVIDE:



Great referral incentives: Refer just one new customer to us per month and get your site for FREE!

Secure, climate controlled network centers with cutting-edge fire suppression and backup power systems.

State of the art Cisco powered network, which is designed for speed and redundancy, to ensure the highest level of availability for your web sites.
Gigabit connections from Tier 1 carriers such as AT&T, Global Crossing, Verizon, and Level3 (ensures minimal latency, and optimal routing paths for traffic).
Multiple fiber optic entry points to provide increased redundancy, in the unlikely event of a local fiber optic cut.

Profitable

Reseller program.


OR . . .
View Other Packages.
For the Best Webhosting Services, Solutions, Features and Price including Frontpage, FTP Access, Databases, Web Templates, Website Statistics and More
* $17.95 per month price does not include domain name registration fees for new domains.
AllWebCo is proud to offer this service to our customers for only $25.00 per year!
ORDER NOW and pay only $17.95 per month
(No Setup Fees)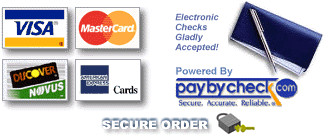 Affordable web hosting is the desire of every site operator, but cheap domain hosting usually means a sacrifice of necessary features or the best technology - except with AllWebCo. We offer low cost web hosting that is competitively priced while also offering much better reliability, faster speed, more features, and more advantages. We can fit our web hosting services to meet the needs of your personal site or online business, at a price that's considerably less than other high quality web hosting companies on the internet.
Enjoy the benefits that are included in every web hosting plan, from the value web hosting package to the eCommerce plan. While most other web hosting companies charge extra for each parked domain, add-on domains, website templates, website statistics, MySQL databases, and other features, AllWebCo includes them in every package. Take advantage of thousands of POP email accounts and unlimited FTP access any time of the day. Each package is also able to work with Frontpage, and other website creation tools. Our packages even include WYSIWYG (what you see is what you get) website editors to make it easy for you to edit your web pages without knowing anything about HTML code.
Making sure you have inexpensive domain hosting with all the tools your site requires for success is how AllWebCo has grown to be the best webhosting site on the internet.
AllWebCo goes the extra mile to earn our place as a top web hosting provider. We can help you register your domain, get a head start on your site design with a fantastic looking website template, and even help point you in the right direction for professional search engine optimization services to help you get your web site to show up in the top ten search results for your chosen keywords on all of the major search engines. In short, we're able to help with every aspect of your website to help insure you're successful with your internet endeavors.
Many people have had experiences with a web host that can't be found once they had given them their money and gotten locked into a contract. AllWebCo provides 24/7 tech support and boasts incredible reliability and speed. Not only can you have any questions or hang-ups resolved quickly, but your site will be dependably up for viewing and open for business. What's more, we don't require any contracts because we believe you should be able to leave at any time if you're not completely thrilled with our services.
Take a moment to browse the benefits of each of our packages to find one that suits the requirements of your site. With AllWebCo, having a budget that requires low cost web hosting doesn't mean having to settle for a discounted hosting plan with limited features that can prevent your web site from reaching its potential.
AllWebCo is a Web Hosting company. Our main offerings include: Web Hosting Packages and Affordable Web Hosting for Personal Websites, Professional Business Web Hosting options, and Website Templates for creating your own website.
Common Tags: Best Webhosting, Inexpensive Web Host Provider, Web Hosting Solutions, Business Hosting Features, Reliable Web Host, Web Hosting Company, Value Internet Hosting, Affordable Web Hosting, Cheap Domain Webhosting Packages